Welcome to AAA Industrial Sewing & Upholstery
We are a family owned and operated business providing custom fitted upholstery and textile repair & restoration services in commercial and residential applications throughout central Minnesota.
We specialize in pontoon restorations!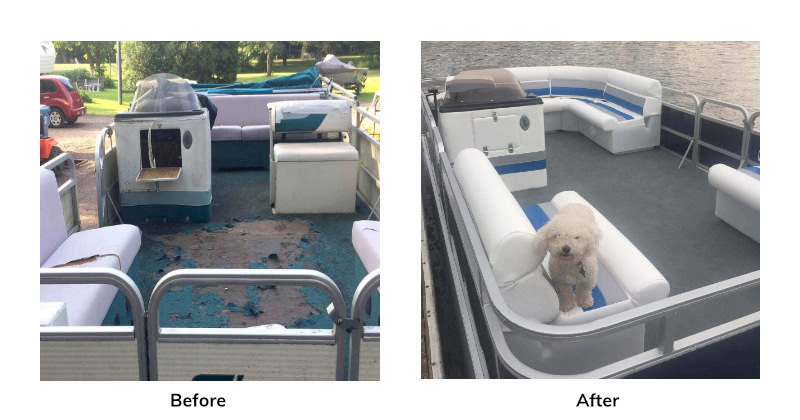 Get a quote
We are located in Royalton, MN, and service an array of industries. Whether you're looking for help restoring your pontoon, need a custom canvas boat cover, flatbed tarp, awning or need to reupholster an entire restaurant, we can deliver with the quality materials and service you're expecting.